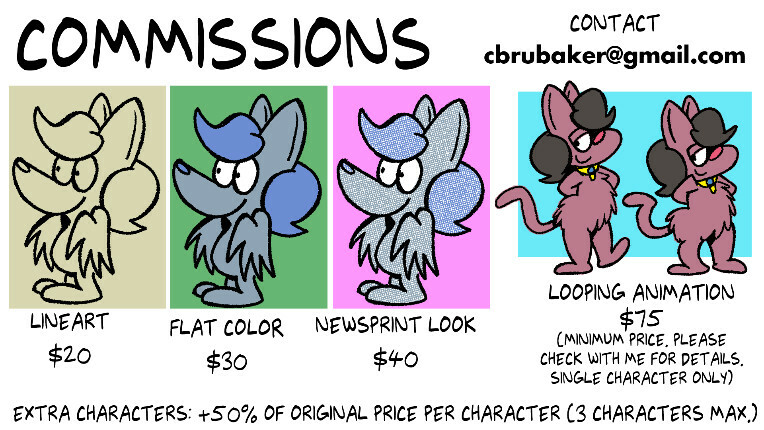 Taking commissions right now!
RULES:
-I accept PayPal and Ko-Fi for payment.
-I can do up to two revisions at no cost. For each additional revision I will charge 10% of the original price.
-I will not do NSFW, complex designs (including mecha), hateful/offensive, and extreme violence.
-I have the right to turn down requests I'm uncomfortable of taking part.
If you have questions, feel free to contact me for more info!